CHINESE LUXURY CONSUMERS PUSH ASIDE HANDBAGS AND JEWELLERY TO MAKE WAY FOR COSMETICS & SHOES!
Estee Lauder Vivid Shine Collection
According to a recent survey conducted by
Ruder Finn
/
Ipsos
there is still growth in the luxury markets (despite significant down turns as evident from the results of several luxury brands in recent months) but there has been a clear shift in spending patterns.
Whilst previously wealthy Chinese consumers felt the need in the words of

Elan Shou, Managing Director China and Vice President of

Ruder Finn Asia. "to buy luxury products to reward themselves, to convey status, and to express their taste and personality" and did so by purchasing jewellery, watches and handbags, they are now looking at other avenues, indeed Elan Shou is quoted as saying
"We are seeing a change in spending patterns, not a drop in the desire for luxury items."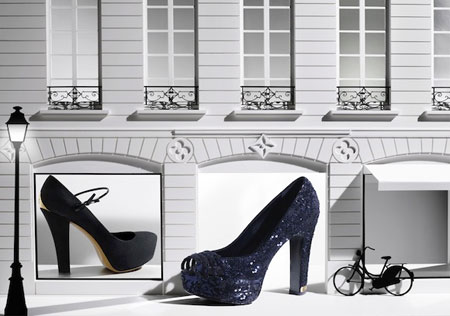 Louis Vuitton SS 2012 Collection
Ruder Finn/Ipsos surveyed

1,135 luxury consumers earning more than RMB 100,000 (approximately $15,651 – $31,302) annually) with a majority under the age of 35.
"In the past 12 months the luxury market was going strong but consumers are cautiously planning for the next year because of the economic news they're reading, and this could lead to a relative slowdown. But they will not stop shopping. They will just be buying different luxury items," says Simon Tye, Executive Director of Ipsos.
Those surveyed confirmed that they would be spending less on watches (54%) handbags (48%) , jewellery (48%) and more on luxury cosmetics (43 %), high-end shoes (43%), and top-brand wines, spirits and cigars (40 %).
Images via http://geniusbeauty.com/ and http://art8amby.wordpress.com/
Labels: bags, china, chinese luxury consumers, cosmetics, elan shou, estee lauder, handbags, ipsos, jewellery, luxury, ruder finn, shoes, simon tye, vuitton, watches