THIS SUMMER THE "GREEN PEBBLES GIRLS" WILL BE WEARING PUCCI!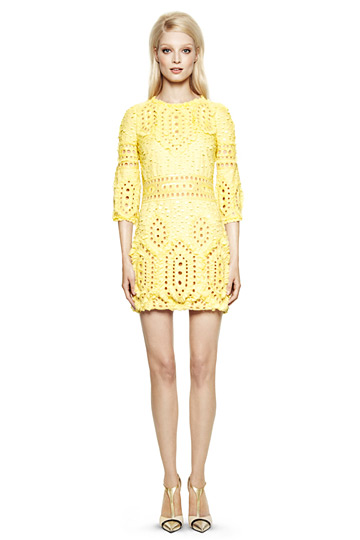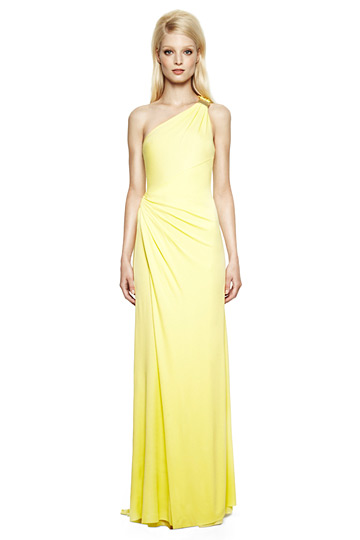 It's still cold here in Geneva, but we Green Pebble Girls like to start thinking ahead about our summer wardrobe for our Mediterranean holiday (or the Seychelles in the case of one particular very lucky Green Pebbles Girl!). We've fallen in love with these pieces from Emilio Pucci's new Pre Spring Resort Collection inspired by the early 1960's Marianne Faithful look, young, sophisticated and fresh.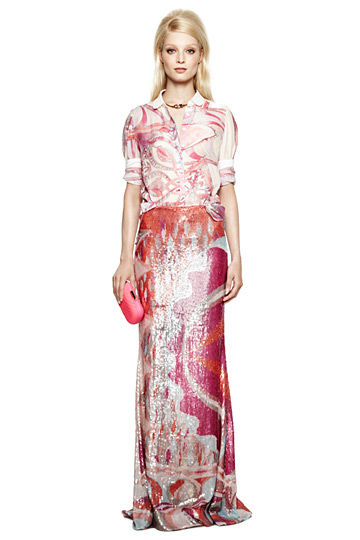 There were so many beautiful items to choose from but in the end we had to come to terms with the fact that there is only so much one can pack into a suitcase! So these are our favorites: from a stunning sorbet yellow broderie Anglaise shift dress to a matching sorbet yellow evening gown , all the way to sequinned sherbert liquid pailette Pucci patterns on a sleeveless shift and long skirt.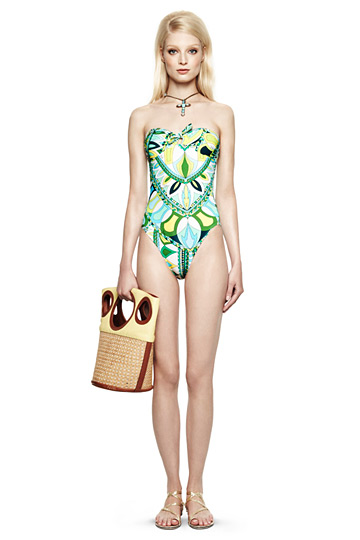 And of course the traditional white and blue Pucci patterned blouse and shorts and a strapless green and white Pucci patterned costume. Even if we have to sit on the suitcase to get them in, they're coming with us!