HERMES SHAREHOLDERS LAUGHING ALL THE WAY TO THE BANK!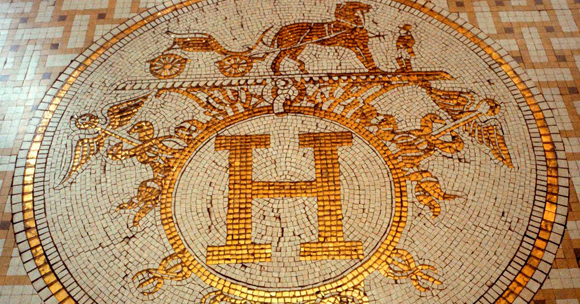 The Green Pebbles Girls have a pretty good feeling that the
Hermes Shareholders
are laughing all the way to the bank as the 175 year old French family-controlled company announced it plans to pay shareholders
2 euros per share on 2011 earnings (from 1.50 euros per share a year ago) plus a one-time sum of 5 euros a share
!
This comes as it posted
exceptional results for 2011 well above the forcast results
, with an
18.3 percent rise in 2011 sales to 2.84 billion euros
as a result of
increased tourist spending in Europe and growing demand in Asia
. Net income rose 41% to 594 million euros also thanks to the sale of fashion house jean Paul Gaultier!
blog@green-pebbles.com
Labels: financial results, hermes